A Thuringian porcelain circular dish and cover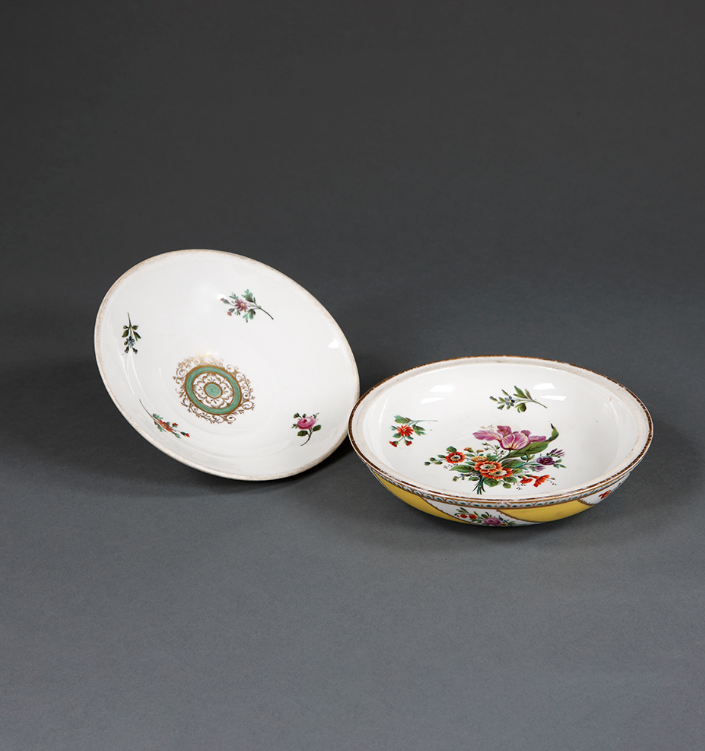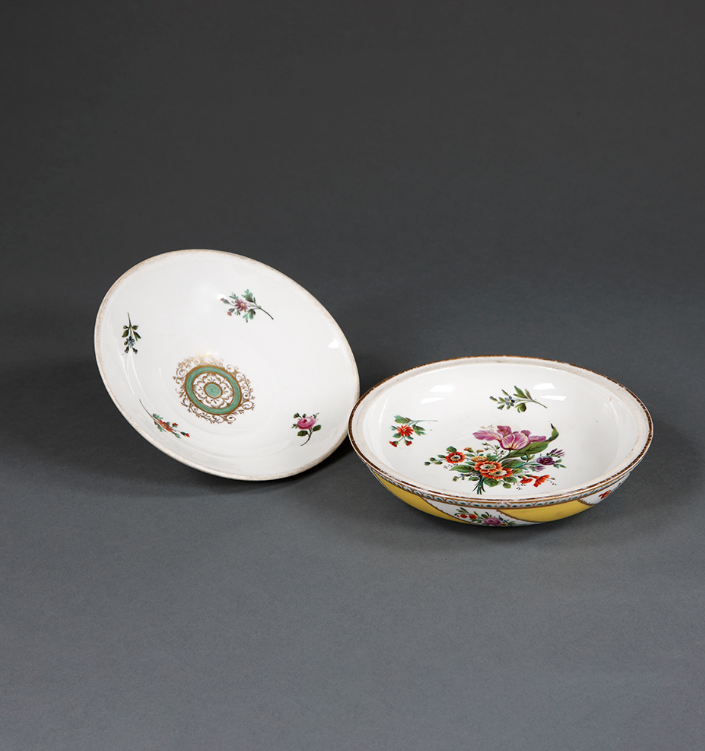 A Thuringian porcelain circular dish and cover
A Thuringian porcelain circular dish and cover (sahan) for the Ottoman export market. Circa 1880.
Decorated with alternative yellow and floral spiral bands and with gilt borders, the cover surmounted with lemon finial. All with Meissen (Marcolini) style marks. With two associated plates.
Note: This porcelain dish and cover is essentially an Ottoman shape more usually seen in enamel and copper.
Diameter: 7 1/2 in; 19 cm
£2,800