An early 19th century specimen marble top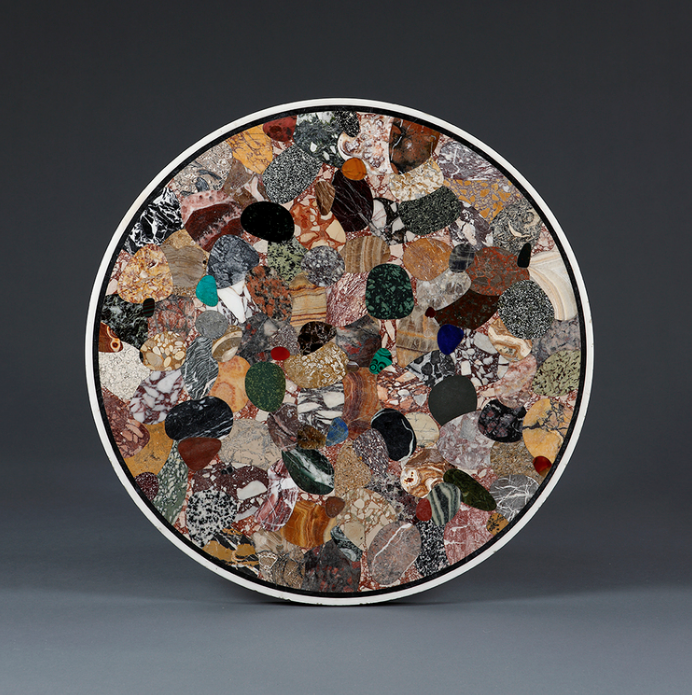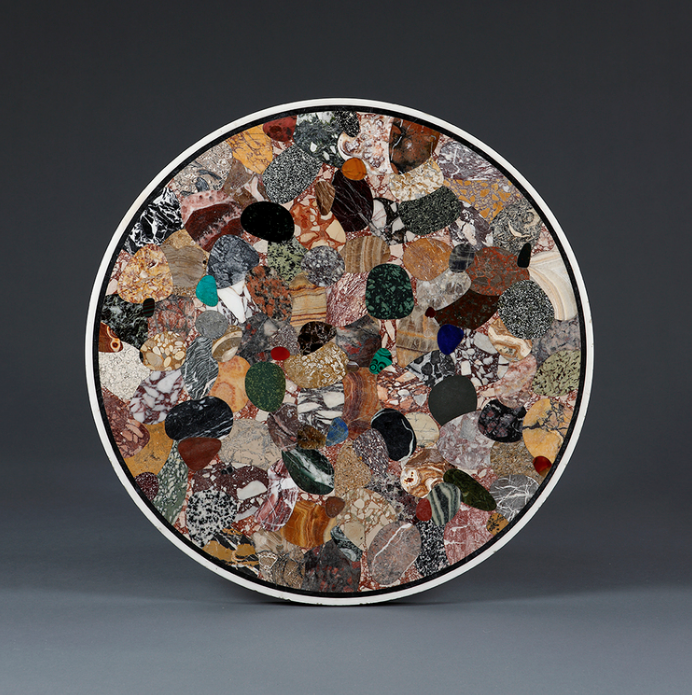 An early 19th century specimen marble top
An early 19th century Specimen marble top, on a William IV period ebonised base.
A circular Carrara marble table top inlaid with coloured marbles and hardstones.
Rome, circa 1825
The circular top is inset with a border of Nero di Belgio. The top consists of marbles and granites excavated by the ancient Romans.
They include
Egyptian Alabaster
Cipollino Verde
Green Porphyry
Bianco and nero antico
Granito verde from the seat of San Lorenzo
Some of the hardstones included are
Malachite
Labradorite
Lapis lazuli
Carnelian
Rock Crystal
Amazonite
Rhodonite
Diameter: 27 1/4 in; 69.5 cm